We make Form I-9 for remote hires easy!
The headaches are over! Verifyi9's remote Form I-9 service can complete Form I9, quickly and legally, for your remote hires in all 50 states. We offer what no other remote I-9 service can offer:
Fast Service
A completed form in less than three hours*
No Headaches
Just request service… we handle the rest!
Correct & Complete
Reviewed for accuracy by an I-9 expert**
100% Legal, Guaranteed
Legally-sufficient according to standard or "COVID-compliant" Form I-9 rules
Form I-9, Your Way!
On paper, digital, or on your portal
Just wanted to give a shout out to this process and your team. We just used it for the first time with a new employee. On my side (the employer), the process was flawless.
This is my first service request. The representative had to talk me through the [service request] form but he was FANTASTIC! I'll definitely use you guys over and over!!
My franchise highly recommended your services to the owners. I have used your service previously and it was simple, effective and priced right.
Wow! You've made some great improvements. I noted this as first time as it is at a new company. I previously used your service when I worked elsewhere. You've made some great changes! Very user friendly so far.
I asked for feedback from our new employee on her side of things and her feedback was: "The Verify I9 was great! Very easy, very nice people when we called! Excellent experience" So thank you for an all around great experience! I am delighted we have found a solution to be compliant with our I-9 forms.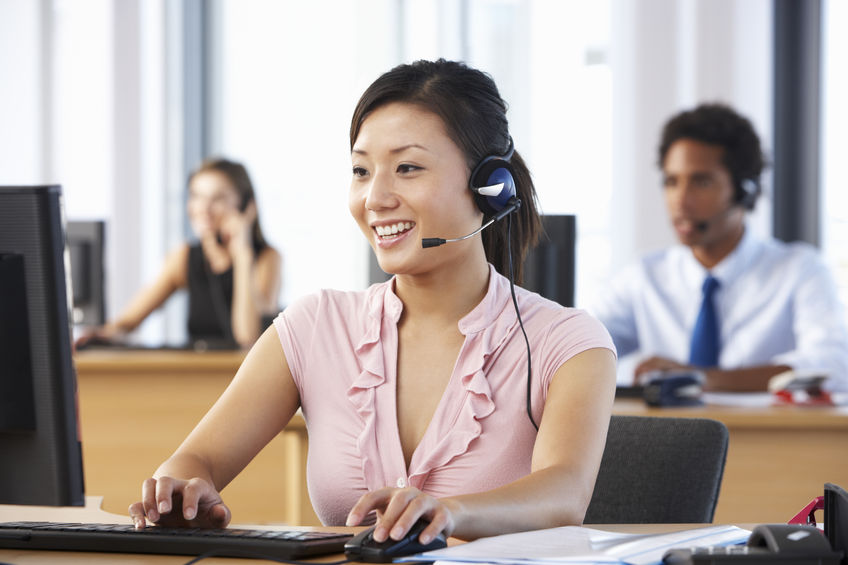 Safe. Secure. Convenient.
We protect your new hire's personal information
*with your employee's full cooperation
**via the "Review & Return" solution
"Katie was quick, nice, and efficient. Will highly recommend this service!"
Michael did a great job, he was very engaging and down to earth. He made the process easy and even a little bit fun. Just what we needed to fulfill this task at 9am in the morning.
"I thought Katie was fantastic! She was very professional and made sure I understood what I was doing. She was a HUGE help! Thanks Katie!"
The call with Michael was an amazing and incredible professional experience. I enjoyed how quick and easy the process was.
"I think Sherry did an excellent job and she deserves a commendation for the exceptional customer service. The verification was done in a short space of time than I expected."
"This process was very easy. Bob was fantastic to work with over the phone. He very clear, very polite and pleasant to speak with. Helped us step by step with no issues at all. Very quick and easy!"
"Special thanks to Matthew for clear, concise, stress-free instruction."
"The agent we spoke with [Katie] was outstanding. This was, by far, the best customer service encounter I've had in recent memory."
"Very helpful, very friendly. Painless. Thanks!"
"Matthew was so helpful in arranging a Covid-19 exception and explaining everything wonderfully. Many thanks!"
"Bob did great! I couldn't believe it was that quick and easy. Thank you!"
"The representative [Sherry] was very pleasant. She reviewed the documents and went over all items with my daughter too."
"Matt was very nice and professional and helpful."
"Katie was very knowledgeable, patient and precise. She knew what she was doing and answered all my questions without hesitation. She was very friendly and has a great positive attitude."
You guys have really great employees. Bob was very nice and Katie was super. You guys do a good job helping when we have questions. Thank you.
Sherry G was great! Helpful, straight-forward, and made the process really easy!
Seamless process! Coming from a process improvement background -- you get 5 STARS! & the rep she was very nice and professional!